Software
Text To Wav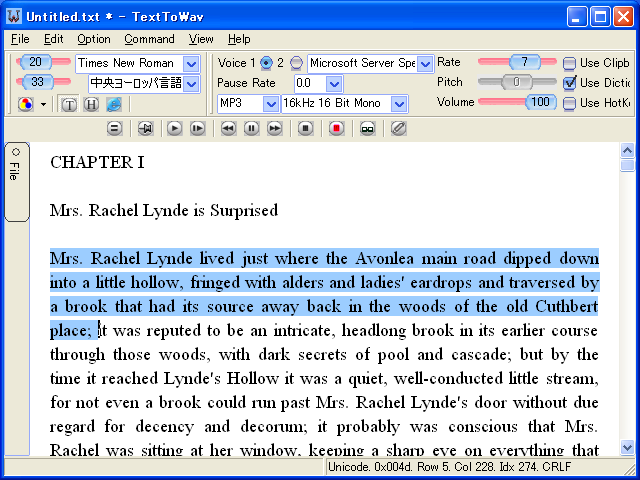 Text To Wav is a Text-To-Speech software using SAPI4.0, SAPI5.1 or Microsoft Speech Platform ver 10. It includes the following features.
Read aloud other software using IE component (ex: Internet Explorer, CHM)
Convert text into AVI or MP3 with lyrics.
Convert text or html into WAV/MP3(lame_enc.dll) files.
Set a Japanese engine for Voice1 and an English one for Voice2; switch the voices automatically.
If you type a letter or move the caret on the TextEditor, you can hear the letter, word or sentence.
This software doesn't have any installer, so if you don't like it, all you have to do is to throw it into the Trash box.
TextToWav.zip
Help (Japanese)
---
LyricsPlayer
MP3(SYLT) Player.
LyricsPlayer.zip
Help (Japanese)
Dokodemo Bible
Help (Japanese)
Help (English)
Download
LearningGene
LearningGene.zip
LearningGene.zip (ANSI)
Help
Noah's MapEditor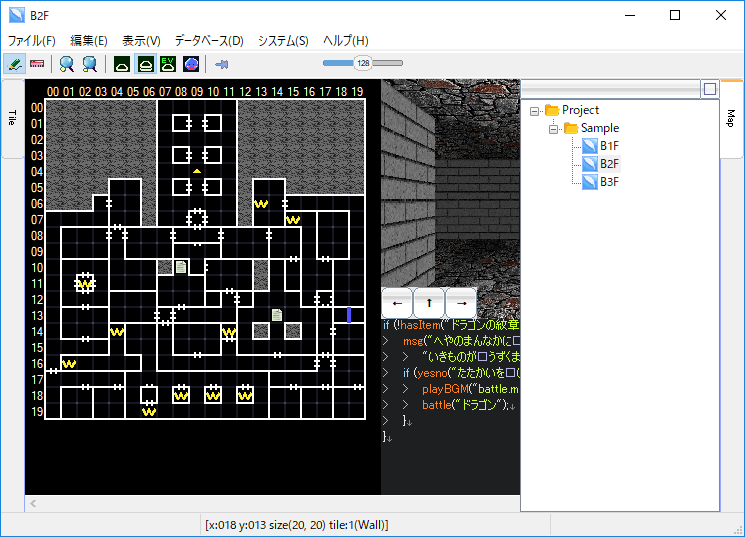 Create a 3D dungeon map like Wizardry.

既にプロジェクト作成している方は以下のファイルをダウンロードします。
既存のプロジェクトにある実行ファイルを中にある実行ファイルで上書きしてください。
実行ファイルのみ
Noah's MapEditor.zip
Noah's MapEditor Unity.zip

初期プロジェクトや画像などを含むものです。初めて使用する方は以下のものをダウンロードしてください。
完全版
Noah's MapEditor Full.zip
Noah's MapEditor Unity Full.zip

Help

Noah's 2D MapEditor
This is a MapEditor for tiled base game.
Noah's 2D MapEditor.zip